Batch Cooking and Meal Preparation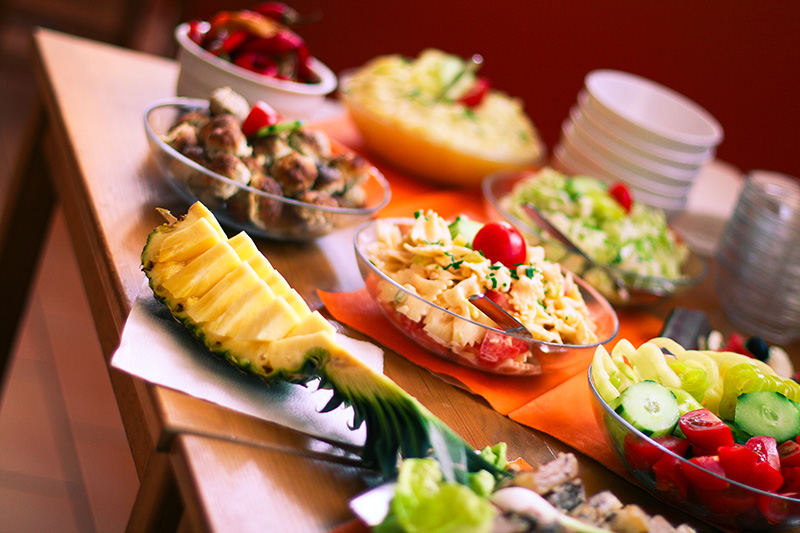 Batch Cooking and Meal Preparation
Batch cooking and meal preparation can save time and make a difference between having healthy food on hand or grabbing packaged convenience food or fast food in a pinch. Two hours once a week will yield you all of your meals, whether you cook everything in advance, prepare and freeze meals to cook, or prepare ingredients and snacks to have on hand.
You don't have to do it all at once, though. If you prefer, make meals stretch by cooking extra when you do cook, and using the leftovers for your next meals. Here are some ideas to make nourishing food easily accessible.
Make a breakfast casserole with eggs, sausage, or leftover protein. Check out some ideas

here

!
Roast or grill chicken pieces in advance. Batch prep a pan of chicken (breasts, thighs, or legs) depending on what you prefer for meals. For example, a batch of chicken breasts could be great for salads, while chicken legs and thighs make more hearty dishes alongside roasted brussels sprouts, root vegetables, or steamed vegetables. Any of these go great on spaghetti squash, zucchini noodles, or cauliflower rice!
You can also make large batches of curries, stews, and soups. These freeze especially well.
Cook an entire chicken in a crock pot, and use the carcass for bone broth. Speed it up by using an Instant Pot.
Make a protein salad ie egg, tuna, or shredded chicken with Primal Kitchen mayo and seasonings. Scoop out portions as you need them.
Wash and dry romaine lettuce or butter lettuce leaves for protein wraps or bread replacements. Wrap them in a dry paper towel or cloth towel and store in a bag in the fridge for a few days.
Make a casserole that's easy to portion out for quick lunches or dinners. Check out

ideas here

!
Shake eggs in a protein shaker bottle or glass mason jar to pour easy scrambled eggs, omelets, etc. This may not be the best option if you're measuring your food, but if you're comfortable with eyeballing blended eggs for omelets, scrambled eggs, or hash-based dishes, this can save time. Eggs last up to a week mixed in a shaker bottle.
Find a high quality protein shake like Collagen Fuel  to supplement quick grab and go meals.
Need some more recipe ideas?
Check out http://primalrecipebook.com/
Email us for our latest FREE meal plan
Check out https://www.pinterest.com.au/primalhealthwomen/
Join us for the next 28-Day Lifestyle Liberation and get 2 amazing recipe books!