Keeping it Simple in the Primal Kitchen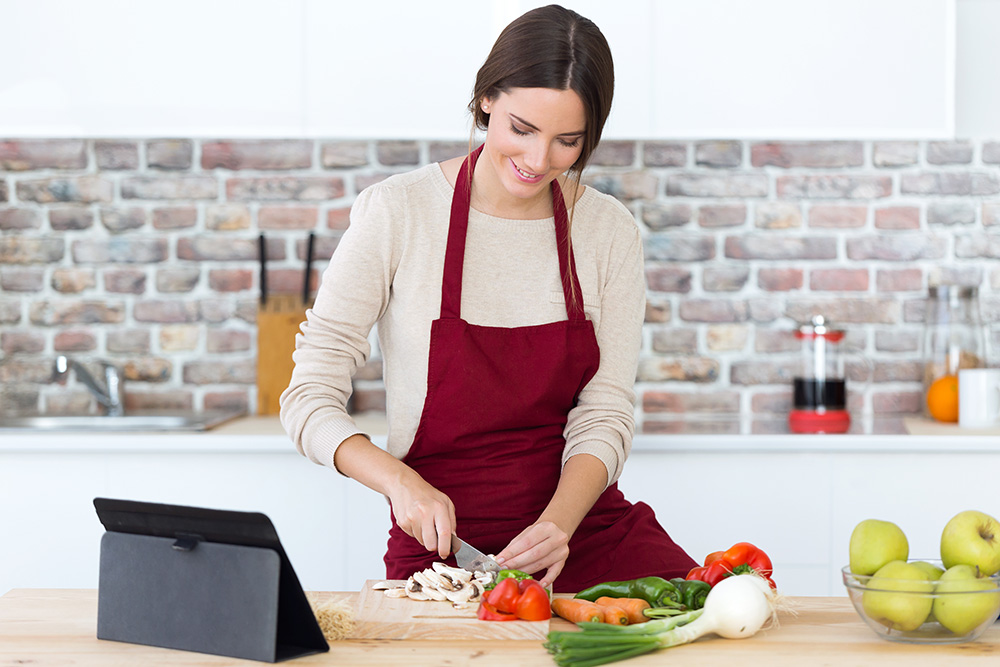 Keeping it Simple in the Primal Kitchen
Adapting a paleo-primal lifestyle does not have to be intimidating. Whether you are creative in the kitchen, a meal prep master, or like to be told exactly what to eat and when, procuring and preparing nutrient dense food can be easy, enjoyable, and life changing.
Whether you prefer to source your food straight from the farmer, shop at farmers' markets, or stick to your local grocery store, you can successfully have a primal influence on your household.

Shop locally sourced, in season as much as possible.
Buy everything as local and naturally made as possible. Look for "pastured" (eggs and chicken), 100% grass fed and grass finished (beef), wild caught seafood from cold regions, and pastured pork. These options aren't available everywhere, so if you're struggling to find good fits at the grocery store, there are online subscriptions that deliver protein. Look for local produce delivery co-ops.

The same goes for dairy, if you tolerate it. Look for local, raw dairy, or organic and full fat options.

Organic meat is your next bet. If you can't access organic, farm fresh protein, go for protein with minimal fat content as corn and soy feed is stored in the fat.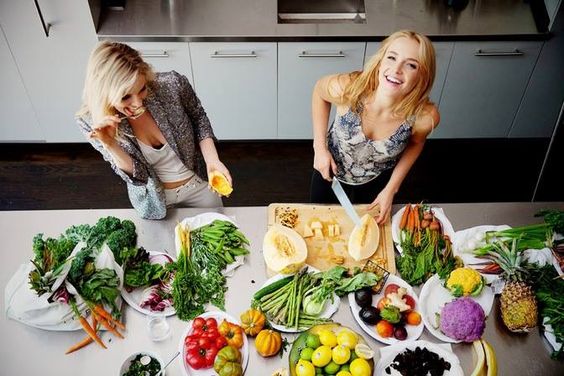 Batch Cooking and Meal Preparation
Batch cooking and meal preparation can save time and make a difference between having healthy food on hand or grabbing packaged convenience food or fast food in a pinch. Two hours once a week will yield you all of your meals, whether you cook everything in advance, prepare and freeze meals to cook, or prepare ingredients and snacks to have on hand. You don't have to do it all at once, though. If you prefer, make meals stretch by cooking extra when you do cook, and using the leftovers for your next meals. Here are some ideas to make life a little easier.
Make a breakfast casserole with eggs, sausage, or leftover protein. 

Roast or grill chicken in advance (or buy an organic rotisserie chicken from Whole Foods).

Cook an entire chicken in a crock pot while making other food, and use the carcass for bone broth. Speed it up by using an Instant Pot!
Make a protein salad like egg, tuna, or shredded chicken with Primal Kitchen mayo and seasonings. Scoop out portions as you need them.

Make a

casserole

 that's easy to portion out for lunches or quick dinners.

Shake eggs in a protein shaker bottle or glass mason jar to pour easy scrambled eggs, omelets, etc.
Find a high quality protein shake like Collagen Fuel to supplement quick grab and go meals.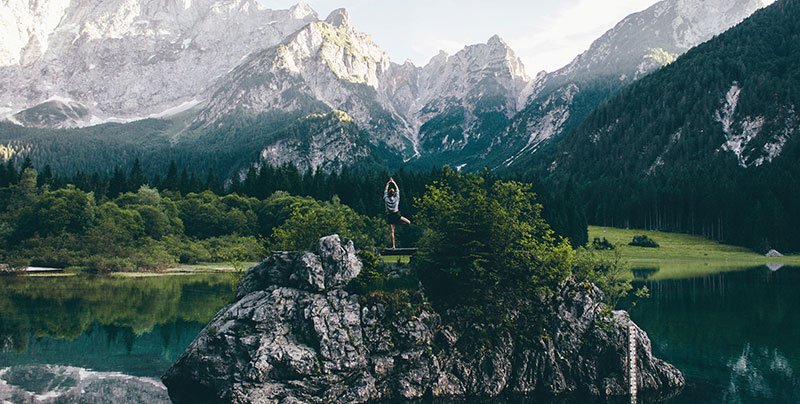 Eat for Success
Easy meals include a protein, veggies, healthy fat, and a compliant starch, if you wish. No need to complicate your food! A primal plate is full of veggies, complete with a serving of protein and some high quality fat.
Use greens such as romaine, butter lettuce, collard greens,or high quality nori (seaweed) in place of bread to make protein wraps.

Wash and chop fruit, vegetables, and lettuces for easy cooking and snacks/pack ahead lunches.

Make your own mayo and dressings, or pick up

compliant condiments 

to save time.It's easy to stay on track when you don't have to worry about the ingredients in your fridge or pantry.

Be adventurous! Try sardines, or grab some anchovies to make your own Caesar dressing (or use

Primal Kitchen's Caesar dressing

). Canned, wild fish makes a great grab and go, nutrient dense food, and is easy to keep on hang in the pantry.

Avoid toxic vegetable and seed oils. Embrace butter, ghee, lard, tallow, bacon fat, extra virgin olive oil, avocado oil, coconut oil as healthy fat options.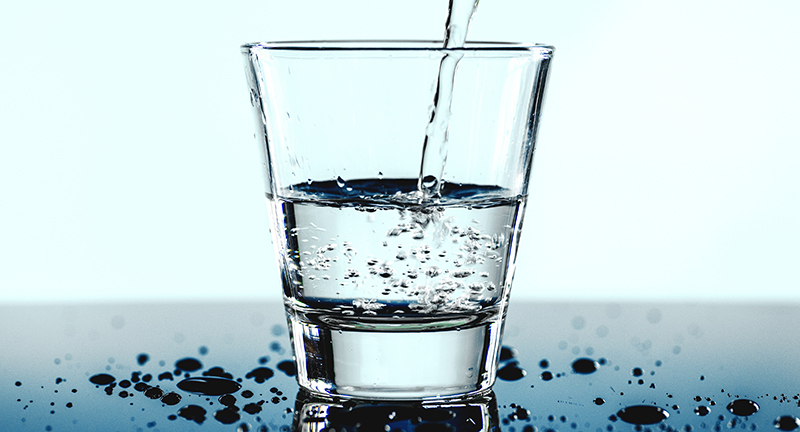 Snacks and Drinks
Snacking isn't necessary, but having nourishing snacks on hand makes it easier to stay away from sugary treats and hyperpalatable foods that have no end in sight, other than eating the whole bag (think sweet and salty combos). When it comes to beverages, water is one of the best things we can consume. Be sure to stay hydrated and have water on hand throughout the day. These cool water bottles make having access to water easy and fun!
If you drink sweetened coffee, ditch sugars and artificial sweeteners. If you need cream,stock up on full fat cream, milk, or alternatives like NutPods creamers
Sparkling waters are fine from time to time if you need a little fizz! Kombucha, water kefir, and other fermented fruit drinks are acceptable as well. Just be sure that you're not swapping soda for kombucha. Get into a water habit first, then add in some specialty beverages from time to time.
Vital Proteins or Natural Calm make a great alternative to water too!
Vegetables make a great snack. Eat them with guacamole, compliant dressings, or just plain sea salt.
If you're often on the go, there are many primally-aligned snack bars like Epic, Rx Bar, Primal Kitchen, and Larabar. Check ingredients for no added sugar, wheat, soy, or dairy.
Nuts make a great snack, but stick to a serving! Too many nuts throws off our Omega 6 levels. Make sure to reach for raw nuts or nuts that aren't roasted in unhealthy oils (see fats, above).
Make a pickle plate with fermented pickles, olives, and raw cheddar.
Fruit can be fine, but watch dried fruit intake as it's easy to overeat.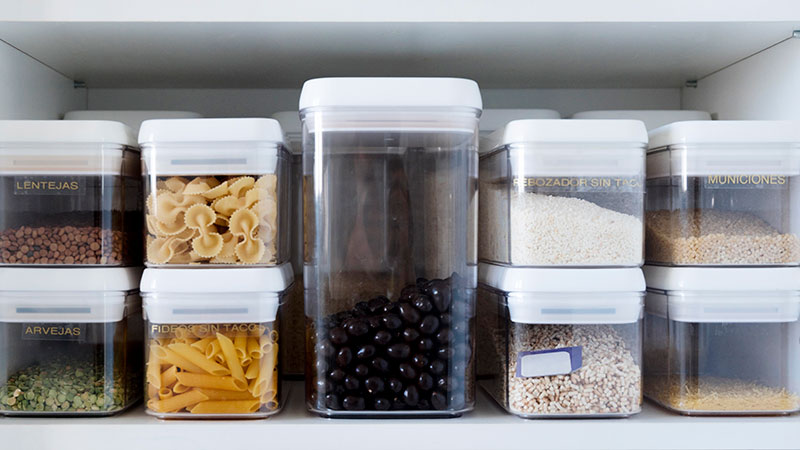 Set Your Pantry Up for Success
We can't stress enough the power of a simple pantry with compliant food choices. Knowing that all of your spices, condiments, canned goods, and cooking ingredients are aligned with your health and wellness goals makes it a lot easier to stay on track.
Ditch the foods that aren't going to help you. A quick pantry cleanup can help remove processed foods, oils, and other items that aren't compliant with your health goals.
Check the ingredient list. Does it read like a recipe? If it's not something that you could replicate at home, consider that a caution.
Simple swaps can upgrade your condiments. Soy sauce typically has added gluten, so look for coconut aminos instead.
Sugar is in everything. From seasonings to condiments and dressings, sugar is lurking in many different names from cane sugar at best to high fructose corn syrup and many aliases in between. If you aren't sure if an ingredient is a sugar, ask your coach!
Check for corn additives, too. Maltodextrin, along with these other names, are inflammatory cheap fillers often added to foods. Glucose syrup and other wheat additives should be avoided, as well.
Check your seasonings for all of the above. Sugar, grain based additives, dyes, and colors are lurking in some of our favorite pantry staples. Some of our favorite spices are from Balanced Bites and Primal Palate.
 What is one step you can take today to set yourself up for success on your primal journey?